Ngai Hong Plywood Pte Ltd –
known as Ngai Hong is one of the leading importer and exporter of panel products in Singapore and Malaysia. Our company first started out by selling top quality plywood and other timber products to many top establishments in Singapore and Malaysia. Today we are also the major trader of plywood and other timber products for not only Singapore and Malaysia but the international market all over the world. Thus with over 30 years of experience in the Timber Industry, we have a sound source and distribution network throughout the South East Asia Region.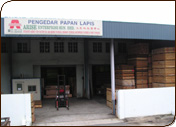 Our company vision is to excel and be in leadership in the wholesale distribution of plywood and other mill products.

We carry a wide range of tropical hardwood produce. Currently, our main focus is on Indonesian Tropical Hardwood Plywood, Block Board, Water Proof Plywood and Marine Grade BS1088 Plywood. We also carry a range of decorative plywood like Polyester Faced Plywood, PVC faced plywood and Decorative Wood Veneer Faced Plywood (e.g. Ash, Beech, Maple, Nyatoh, Oak, Zebrano etc.,). Please look at our product range for further details of our products.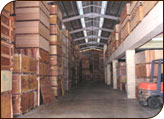 At Ngai Hong we have advantage of being the main agent of some of the largest and most experienced plywood manufacturer. We have a large inventory base in the region; hence we are able to cater every volume requirement for various grades and types of plywood and other timber related products. We welcome any enquiries and with our team of experienced personnel, we are able to provide you with prompt quotation on FOB (Singapore) basis for all grades, types of plywood and other timber produce.
We practice a high standard of quality control over all the products sold. We value reviews and feedbacks from our customer and we check on the products consistently. Thus all products sold from our company are of good standard.
---
藝豐三合板私人有限公司, 简称藝豐,1968年在星加坡成立。在这三十年间,本公司已成为本地主要的三合板出入口商之一, 平均年营业额为一千万左右。
本公司业务一直着重于东南亚一带的经销,在本区域已有一个完善的分销网络和支援建设。在公司不断发展,我们和本区域的厂家建立了密切的伙伴关系,由我们代理的品牌都是国际著名厂家,由于和厂商的密切合作,我们能够保证货源的充足和品质的要求。我们有多样化的产品,从普通三合板至细木工板,各类防水板(包括海适防水板),各类美术花板和装饰板无一不缺,加上一个完善的存货管理,我们有能力应付任何数量的要求。
跟经济发展的步伐,本公司在这几年也逐渐的把业务扩展直中东和南亚地区,在这同时我们也在积极地寻求海外的合作伙伴以扩展本体的业务的规模。我们希望在互利互惠的基础上为双方创造相等的经济利益。
我们欢迎任何方式的询问并保证在最短的时间给予您最满意的报价。